On the 11th April we held a celebration lunch at the Rotunda Suite, Europa Hotel for the winners on this year's Matrix Poetry Awards.
The winner of the Matrix Haiku award was David Butler, an Irish novelist, short story writer, playwright, and poet. He has won several literary prizes, such as the Ted McNulty Award from Poetry Ireland and the Féile Filíochta International Award and the Fish Short Story Award. David wins £250 and an engraved trophy for this haiku:
Thermodynamics:
A subject you can pass with
Absolute zero!
The runner up was Debbie Strange, a Canadian short form poet, who wins £100 and a trophy for this entry:
optical fibres . . .
massive clonal colonies
of quaking aspens
We will post Debbie's prizes to her.
And the winner of the Matrix Scientist award, for STEM students or professionals, was Fabian Campbell-West, CEO of Liopa, a Belfast company specialising in AI lipreading software. Fabian wins £250 and an engraved trophy for this haiku:
She is an artist,
creating new code;
painting with ones and zeros.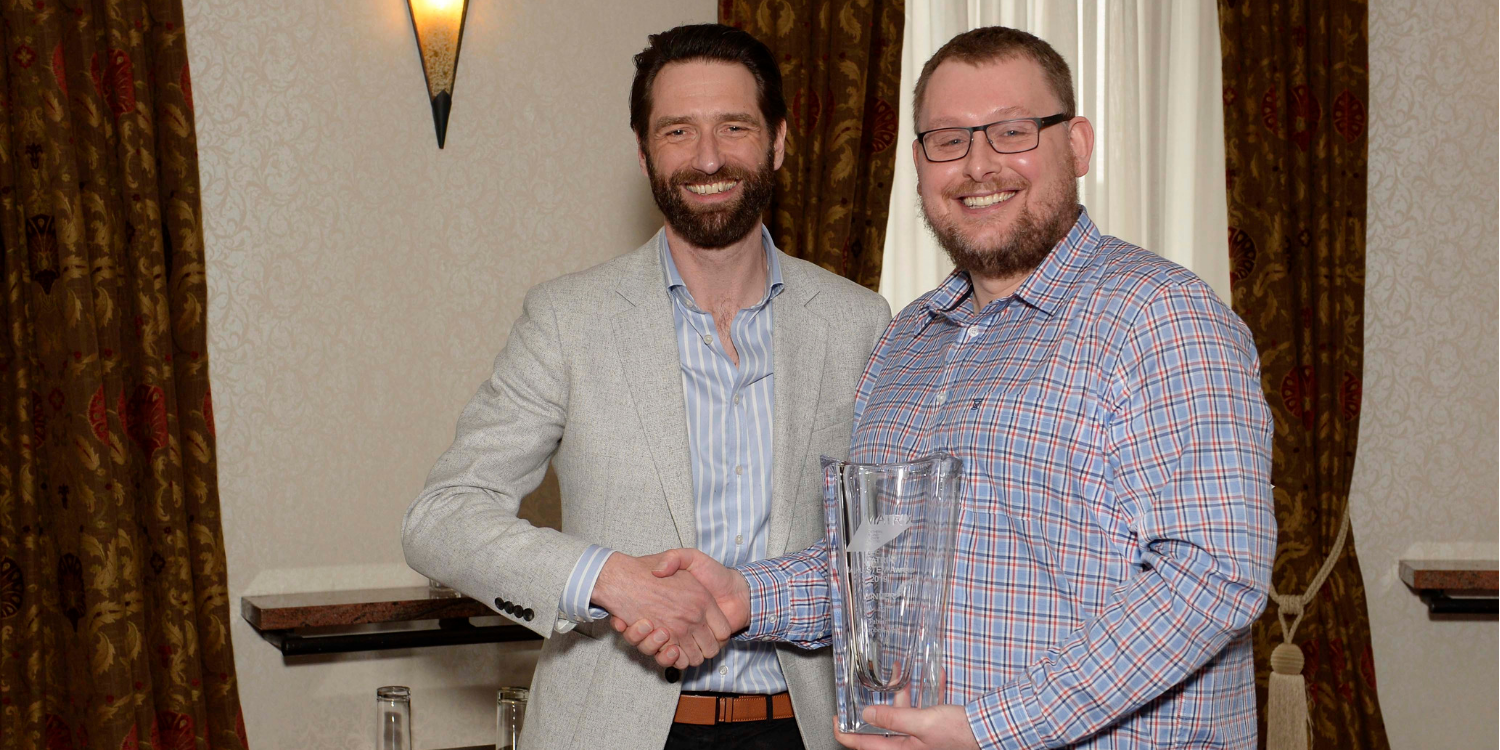 Runner up was Natalie Hughes, a student at Belfast Metropolitan College, who wins £100 and a trophy for this entry:
Rosalind Franklin,
identified the helix –
DNA structure