Innovative solutions
SBRI provides innovative solutions to challenges faced by the public sector, leading to better public services and improved efficiency and effectiveness. SBRI is the UK's pre-commercial procurement programme. SBRI uses the procurement of research and development to support to creation of new products and solutions to address unmet needs.
It generates new business opportunities for companies, provides small and medium-sized enterprises (SMEs) a route to market for their ideas and bridges the seed funding gap experienced by many early stage companies. Funding is contract rather than grant and therefore can be up to 100% of project costs, and the intellectual property developed in the competition belongs to the supplier.
SBRI has been used in Northern Ireland to help introduce new innovations in a range of areas including health, education, environment, business rates, audit and tourism
SBRI was recognised as a leading programme for procurement in a Local Government Association report, 'Encouraging innovation in local government procurement'.
The idea for SBRI in Northern Ireland originated in a Matrix report. In 2008, we conducted a study into the use of public procurement as an instrument to find and implement innovative solutions to issues faced by the public sector. 
The study reviewed Government policy around using public procurement to encourage SMEs to increase their levels of R&D and science and technology innovation.
It also investigated the potential for establishing a targeted small scale pilot in a distinct high technology area e.g. ICT or Medical Services in order to demonstrate best practice.
Northern Ireland SBRI Case Studies
FAST (predicative analytics in hospital pharmacies) Department of Health
Problem: Traditional approaches to deploying pharmacy staff were inefficient and led to sub-optimal patient care.
Project: this £300k project applied predictive analytics to managing the workload and patient prioritisation for hospital pharmacists.
Outcome: significantly improved patient care (medicines reconciliation for complex patients more than more than halved from 5.7 days to 2.3) and led the pharmacists redesigning their own roles. DoH see wider application of this technology across health.
Smart School Transport (Education Authority)
Problem: The EA was looking for ways to deliver safer and more efficient home-to-school transport in Northern Ireland.
Project: The EA wanted solutions which offered greater convenience for pupils and allowed journey data capture to optimise efficiency while ensuring pupil safety & security.
Outcome: The video shows how the successful companies used live data to match the needs of complex school transportation requirements.
Maximising Business Rates compliance Department of Finance /Belfast City Council
Problem: Belfast CC and DoF were seeking to improve the efficiency of business rates collection:
Project: this £130k project saw four contractors apply a range of approaches including 'nudge', machine learning and open data to radically improve the efficiency of business rate collection.
Outcome: success rate of inspections has increased from 15% to over 50%. The project has already returned over £500k in revenue in test phase. BCC have now procured this technology.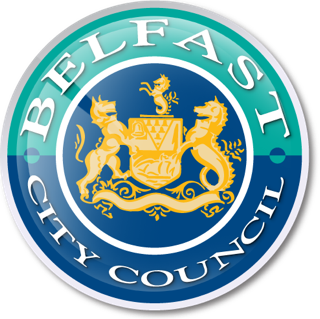 Want to find out more about SBRI?
The Innovate UK website has further information about SBRI for businesses and public sector organisations that might want to use the scheme.
Other funding competitions
Other funding competitions which work in a similar way are available to Northern Ireland businesses, including SBIR competitions offered through Enterprise Ireland. Below is a full list of all live innovation funding competitions that we are aware of. If you are running an innovation funding competition and would like to advertise it here, please contact us.
Keep up with the latest NI Science & Technology news!
Sign up to our newsletter to get regular updates on funding opportunities, news and events.
Latest news on innovation funding
The Department for the Economy and the Department of Finance are currently inviting government departments and arm's length bodies to submit proposals for new Small [...]
Did you know that Innovate UK supported Northern Ireland businesses with funding worth over £20 million last year? Take a short survey to help DfE [...]
A new Small Business Research Initiotive (SBRI) is being launched by the Department of Health to find innovative ideas to address air quality. The competition, [...]