The Ulster Society of Student Engineers (USSE) was recently named the winner of the 'Best New Society Award' at the 2018 National Societies Awards ceremony, held in Cardiff. Looking at their groaning trophy cabinet it's clear to see they have been busy!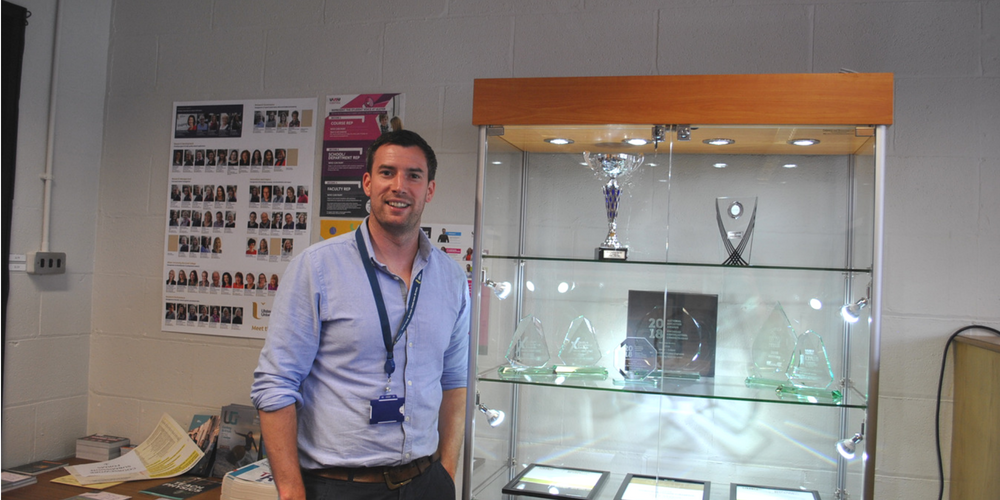 Dr Patrick Porter shows off the awards from the last year.
Two of their Mechanical Engineering students – Gavin Corey and Gareth Robinson – were recently named winners of the monthly Siemens PLM Software Student Design Contest. This award gives students global recognition for their hard work, and designs must be created using Siemens PLM CAD (computer-aided design) Software.
Gavin Corey, who graduated with a BEng Mechanical Engineering (First Class Honours) on 4 July, was named the February 2018 winner of the Siemens PLM Software Student Design Contest.
Gavin designed a Triathlon bike which exhibits the latest technology in the Triathlon racing world. Every component was created using Solid Edge and a wide variety of modelling techniques were incorporated including 3D sketching, surface modelling and assembly modelling.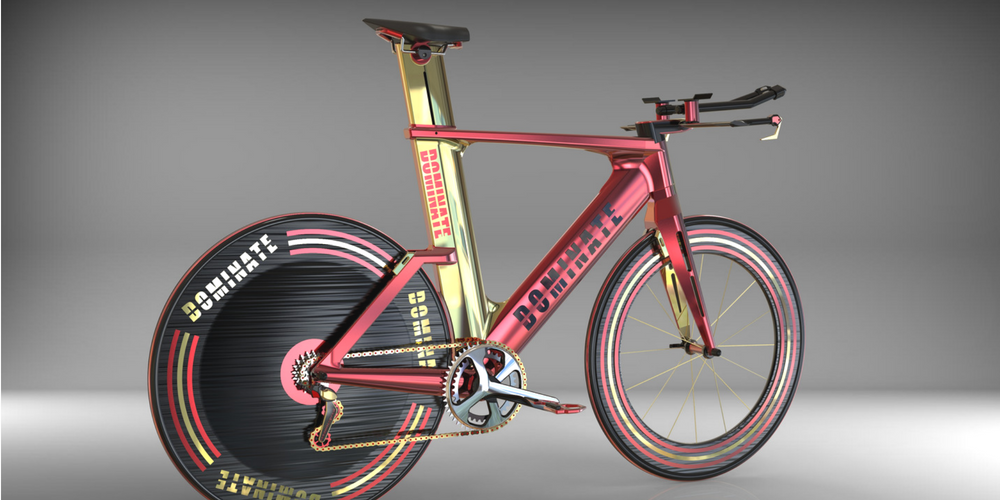 Gavin Corey's winning entry in the Siemens Student Design Contest
Gareth Montgomery won the April competition with his design for a fully functional V8 engine. The design was produced for his CAD module in his final year. Gareth is a keen car enthusiast who is interested in motor technologies and is aiming for a career involving automotive design.
The USSE was set up by Michael Jennings, a recent UU graduate who was awarded the First Trust Bank Convocation Student of the Year Award for 2018 in recognition of his commitment to local and university life.
Michael graduated with a first class honours degree in Electronic Engineering. He has really made the most out of his five years at Ulster University, honing his engineering skills both at home and abroad. His studies included a one-year work placement and a semester in Germany at the Hochschule Augsburg.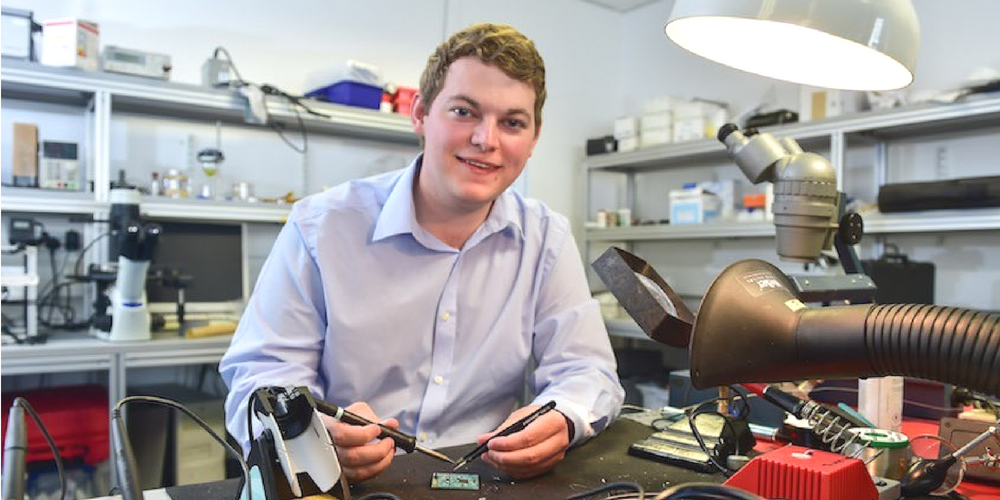 Michael Jennings, 2018 First Trust Bank Convocation Student of the Year
Michael's passion for engineering is evident in both his personal and university life. During his first year at Ulster, he trained to be a Gliding Instructor in Newtownards, leading him to win the RAF Charitable Trust Award for Flying Excellence and racking up over 50 hours flying time. This led to a fascination with aircraft, allowing him to help build a two-seater light aircraft in a youth-outreach programme, funded by Boeing. The aircraft, a Sting S4, will debut at the UK's largest military air show in July 2018.
Michael is a STEM ambassador and has volunteered in the Tutoring in Schools programme, helping pupils from Wellington College through their Technology GCSEs and A-levels.
He set up the USSE along with fellow students with the aim to improve the employability and industrial knowledge of all its members studying an Engineering related course. It now has 180 members and the society ran over 20 events this year, including an induction day for 270 students, a formal dinner and a 10-week electronics-prototyping workshop.
As well as winning the 2018 National Societies Award, the USSE was also named runner up in the category for 'Best Academic and Careers Society'. Christopher McCausland (USSE Secretary) and Michael Jennings (USSE Chair) collected the awards on behalf of the society. Congratulations to all the team!
Follow the USSE on:
Main picture caption: Ulster University Mechanical Engineering Student Gavin Corey (second from left) who graduated on 4 July with a First Class Honours Degree, is presented Siemen's PLM Software Student Design Winner February 2018 by Rebekah Heywood, Majenta PLM – Siemens Platinum Business Partner, also pictured is Professor Colin Turner, Head of School of Engineering and Dr Patrick Porter, Technical Manager.