2015 Life & Health Sciences Report
Today, the global life and health sciences (LHS) sector is in the midst of significant and rapid change, which presents both opportunities and challenges for Northern Ireland.
Driving this change are supply and demand side pressures, lifestyle choices, longevity and a rise in chronic conditions such as diabetes, obesity and dementia. The upward trend in spending means healthcare is becoming a more significant part of national GDP and along with this the long-term sustainability of current models of provision is being increasingly questioned.
There will need to be fundamental changes in the way that the LHS sector is developed in order to address the challenges and opportunities this presents for Northern Ireland. One significant way of enabling and assessing this change will be the development of health economics and predictive analysis.
The 2008 Matrix Life & Health Sciences Foresight Report suggested home based care and personalised medicine were key areas of focus going forward. Key enablers like connected health, targeted R&D initiatives and key required infrastructural elements like the HILS Hub (which is to act as a central hub for sustainable and effective interaction between the various spokes (research and innovation centres) in the HSC, the private sector, academia and the various economic development agencies) have been the subject of the Memorandum of Understanding (MoU) between the DHSSPS and DETI.
The 2015 report mapped areas of global demand alongside areas of strength to identify five areas of overlap:
oncology
respiratory
cardiology
vision
diabetes
The size of the local, national & global health & life sciences market
The key drivers, impacts, demands & enablers
The Northern Ireland LHS capability
The Northern Ireland economic landscape
Top 10 transformational shifts by 2020
Predicted top maturing life & health science sectors by 2030
LHS performance across the sectors
The contribution of life and health sciences to the Northern Ireland economy has increased over the past five years.
2014 Research Excellence Framework – QUB and UU achieved impressive life sciences results.
Over 1,000 people in centres of excellence attracting over £50m in funding
Every £1 of HSC R&D funding leverages an additional £4.14.
One in five funded studies impacting positively on increased length or quality of life.
Unique integrated health and social care is a positive that has yet to realise a benefit for the sector as a whole.
Approximately 130 mostly indigenous companies employing around 7,500 people – averaging 10% growth per annum in last 3 years.
Highly export focussed sector – around 10% of Northern Ireland exports, growing by average 12% per annum.
Internationally recognized R&D capability in sensors, diagnostics, oncology, diabetes and vision science, respiratory medicine and clinical research aligned with its highly rated REF universities, QUB and UU.
Largely indigenous business base with 3 global leaders in diagnostics, generics, veterinary pharmaceuticals and drug discovery who have developed their own unique supply chains.
Close to £1bn value to local economy and is 90% export orientated.
Accounts for approximately12.5% of all Northern Ireland R&D expenditure.
Northern Ireland has already created the ideal climate for the life sciences sector with unique integrated health and social care infrastructure.
Megatrends in Life & Health Sciences
The development of health economics will enable Northern Ireland to better take advantage of demands across key health markets. There will be an increase in demand for more effective and personalised care across a number of health sectors including:
Key enabling technologies
There are a range of key enabling technologies and processes required to capitalise on the opportunities arising from these demands across sectoral markets. These include: .
In order to build the right conditions for the life and health sciences in Northern Ireland, five priority areas need to be progressed:
Two of the key recommendations of the Economy and Jobs Initiative Task and Finish Group (2013) were:
Department for Enterprise, Trade and Investment (DETI) and the Department for Health, Social Services and Public Safety (DHSSPS) to create a new overarching Health and Life Sciences Strategy for Northern Ireland
To establish a Health Innovation and Life Sciences Hub (HILS Hub) to co-ordinate and drive individual projects and programmes coming out of the overall agreed Life & Health Sciences strategy.
DETI and DHSSPS are about to embark on the development of a Life & Health Sciences Strategy for Northern Ireland and, reflecting the UK Strategy for Life Sciences, a Life Sciences Champion for Northern Ireland should be appointed in order to support its delivery.
The Task & Finish Group report described the HILS Hub as a "central hub for sustainable and effective interaction between the various spokes (research and innovation centres) in HSC, LHS, private sector, academia and the various economic development agencies".
There is a need for such a facility built on existing areas of excellence to act as a hub for the many distributed spokes of excellence throughout Northern Ireland. This facility would also allow for the development and implementation of a more coherent LHS strategy, ultimately leading to the attraction of more and higher quality FDI. The success the Northern Ireland Science Park has been successful at attracting FDI into the IT sector is a great example of how this model could work.
The life and health science (LHS) sector of Northern Ireland therefore requires a visible, dynamic and committed leadership structure that will:
constitute a single point of contact for all stakeholders involved in the sector;
lead the execution of Northern Ireland LHS strategy;
act as the catalyst for further collaboration between academia, industry and the HSC;
represent Northern Ireland internationally from a marketing perspective and where funding and grant opportunities are available; and
review the overall market trends to ensure Northern Ireland remains in line with key market opportunities.
RECOMMENDED ACTIONS
Establish a Life & Health Sciences hub that will act as the single point of contact for all stakeholders in the LHS sector and will have the attributes listed above.
Appoint a Life & Health Sciences Champion for Northern Ireland.
SUGGESTED OWNER
Connected Health and Prosperity Project (CHAP) Board
The development of Northern Ireland's LHS sector requires a focused approach that leverages existing strengths while also remaining open to opportunities emerging from outside of Northern Ireland. That approach will take into consideration long term societal trends that demonstrate a significant long term shift for healthcare including:
an increasing focus on the need for personalised care and prevention
the shift towards a partnership model of care where patients will play an active part in determining their own care and support needs
greater focus on prevention, earlier diagnosis and better treatments
building the capability to help people manage multiple chronic conditions at once
Northern Ireland will continue to build on established strengths in oncology, respiratory, cardiology, diabetes and vision/ ophthalmology whilst addressing emerging challenges by employing key enabling capabilities in:
big data
data analytics
clinical trials
precision medicine and stratified medicine
diagnostics
connected health.
RECOMMENDED ACTIONS
Establish teams to advance each of the six focus areas. These teams will involve a range of partners whose role will be to outline the necessary actions and activities, which they and the central facility will see implemented.
SUGGESTED OWNER
Life & Health Sciences Hub (once established)
Northern Ireland benefits from an integrated HSC sector supported by a developed Electronic Patient Record, the Northern Ireland Electronic Care Record (NIECR). The close proximity of academia, industry, Government and HSC constitutes a solid foundation for collaboration. There is a significant opportunity to support the HSC in becoming an innovation leader in order to:
improve quality of care and efficiency of service
improve care professional decision-making for individuals
improve planning for health and wellbeing
improve support to individuals to manage their health and wellbeing
help support the growth of indigenous companies and attract FDI.
This can be realised by:
utilising the HSC's datasets in order to help improve health and wellbeing
facilitating access, including private sector companies, to HSC customers and users in the context of product and service development and procurement activities
securing time that care professionals can spend on Research & Development and Innovation in collaboration with the rest of the sector
adopting a leadership position in the development and use of innovative technologies
establishing a biomedical research facility which will conduct translational research to transform scientific breakthroughs into life-saving treatments for patients (reflecting Objective 3 of the HSC R&D strategy).
RECOMMENDED ACTIONS
Create an environment for effective R&D within the HSC and ensure that this R&D is linked not only to specific patient outcome objectives but also to economic development objectives.
Facilitate meaningful, legal and intelligent access to the datasets that reside within the HSC.
Develop stronger collaboration between the HSC and companies (indigenous and FDI) in order to deliver better patient outcomes and drive local economic growth.
SUGGESTED OWNER
HSC (with assistance from Invest NI on company collaboration)
The LHS sector in Northern Ireland requires a more unified approach that will:
focus on building up areas of critical mass in the Life & Health Sciences
provide clearer leadership within FDI policy
leverage existing Northern Ireland sectoral strengths and Northern Ireland global stars
ensure phased development of existing FDI (the recent growth of the IT sector in Northern Ireland illustrates how high value FDI can grow out of low value FDI)
incorporate the retention, attraction and growth of skills as a key part of attracting FDI (research has indicated that the availability of graduates drives high quality FDI)
place FDI by acquisition on the agenda as an acceptable development option.
RECOMMENDED ACTIONS
Develop and implement an FDI strategy for providing leadership and building up areas of critical mass for LHS.
Build a sustainable sectoral marketing capability.
Leverage the opportunity of bidding for the Precision Medicine Catapult to demonstrate the level of collaboration and integration across academia, industry, HSC and government.
SUGGESTED OWNER
Invest NI
From a policy perspective, NI will need to address the key framework conditions will be addressed to support the growth of the sector across the following components:
Human capital
Funding
Entrepreneurship
Legal framework
Regulatory framework
Infrastructure
UU
Jim McLaughlin, OBE, a physicist and Fellow of the Institute of Physics, has developed significant initiatives within research, technology transfer, outreach and teaching since 1985. Presently, as a Professor in the University of Ulster School of Engineering he is also the Director of the Engineering Research Institute and Director of NIBEC.
Anglezarke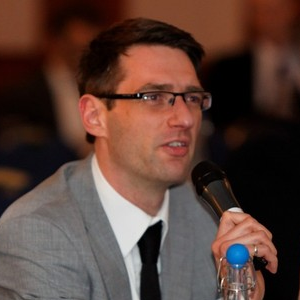 Robert Grundy is the founder of Anglezarke Life Sciences Ltd, a consultancy specialising in strategy, innovation, business development and commercialisation in the life sciences sector. He was previously Director of Commercial Development and Licensing at Almac Discovery..
CIGA
Irwin Armstrong is Founder and CEO of CIGA Healthcare Ltd which provides international Rapid Test Medical Diagnostics for consumer, professional and veterinary use.
HSC R&D Division
Dr Janice Bailie is the current Programme Manager for Allied Health Professions. This post is based in the HSC R&D Division to help AHPs to benefit from all R&D Office schemes, to promote opportunities and be an effective link between the R&D Division and the AHPs.
UU
Tony Bjourson was appointed Director of the Biomedical Sciences Research Institute (BMSRI) at the University of Ulster in late 2007 and currently manages the 240 Researchers within the BMSRI.
HSC Board
Sean Donaghy is the Director of eHealth & External Collaboration on the HSC Board.
Heartsine
Rebecca Di Maio is Clinical Research Manager at HeartSine Technologies, which is the only company to design, develop and manufacture Automated External Defibrillators (AEDs) in the UK or Ireland
Innovate UK
Neil Morgan is Innovate UK's (formerly the Technology Strategy Board) Medical Technology specialist.
Kainos
As CTO of Kainos, Tom sets the company's technical strategy and identifies and advocates ways to improve its effectiveness in solution design and implementation, and is responsible for the Kainos Quality Assurance function.
Stephen Kennedy is Chair of the Innovation group at The Association of the British Pharmaceutical Industry (ABPI) and Senior Government Relations Manager at GlaxoSmithKline
Dr Mary Jo Kurth is a Cardiac Specialist and Business Development Manager at Randox Laboratories Ltd.
Colleges NI
Karen McCann is the Life and Health Science Project Manager for Belfast Metropolitan College, exploring workforce development requirements for the Health and Social Care Sector in Northern Ireland within the context of e-health and care.
Clinician
Dr David McEneaney is lead consultant cardiologist in the Southern Health and Social Care Trust, Northern Ireland. He is an Honorary Senior Lecturer in Medicine at Queen's University Belfast.
QUB
Professor Graham McGeown is Deputy Head of the School of Medicine, Dentistry and Biomedical Sciences and also works in the Centre for Experimental Medicine.
James Leckey Design
Noel McQuaid is Technical Director at James Leckey Design where he has managed and developed the R&D, Manufacturing engineering, Marketing, Quality Management and Regulatory Affairs functions within the business.
UU
Dr Chris Nugent is Professor of Biomedical Engineering at the University of Ulster. An engineer with a key role in developing Ulster research expertise in improving quality of life for elderly and disabled people through the innovative use of technology,  Chris joined Ulster's staff in 2000.
AFBI
Margaret Patterson is the Principal Scientific Officer at the Agri-Food and Biosciences Institute. She is the Project Leader responsible for novel food processing technologies, including high hydrostatic pressure and high pressure homogenisation and Manager of the 35l Avure HPP facility based at AFBI.
QUB
Dr. Frances Weldon is the Business Alliance Manager (Medicine, Health and Life Sciences) at Queens University.