2014 Intellectual Capital Report
The expansion of the knowledge industry, services sector, deregulation and the emergence of new information and communication technologies have brought to the fore the issue of how knowledge is created, disseminated, retained and used to obtain economic returns.
In Northern Ireland, this development is associated with a structural change from traditional industries to more new innovation-intensive activities, which rely heavily on intellectual capital. In fact these assets have become strategic factors for value creation for companies and as such are central to the economy's growth and competiveness. The NI landscape is dominated by indigenous small and medium sized enterprises (SMEs). If innovation is to be a central driver of economic growth in NI, it is crucial for SMEs to utilise knowledge efficiently and exploit their intellectual capital.
The main objectives of this study are to gain an insight of the level of awareness amongst indigenous MATRIX industry-based Northern Irish businesses of their Intellectual Capital and examine the processes that may be employed to drive and support economic growth by exploiting intellectual capital and local innovation. Surveys were conducted with a number of
SMEs and Key Opinion Leaders (KOLs) in Northern Ireland.
The study has highlighted four noteworthy innovation and intellectual capital matters of particular relevance to SMEs.
The majority of SMEs understand the generality of intellectual capital and particularly the vital element of human capital. Not all, however, understand how and what tools would be best to capture, manage and ultimately improve the exploitation of their intellectual capital, to contribute to the health and value of their business.
SMEs understand the need to collaborate but mistrust it. There was a perception among some of the SMEs that collaboration with larger companies was more beneficial to the latter, with risks to the former in the possible loss of human capital, reputation and proprietary information.
In other regions around the world, led in part by Germany, SMEs are starting to use Intellectual Capital Statements to provide readily accessible IC information. Such statements can be used to aid internal business decisions and for banks and investor decision-making. The latter has resulted in a reduction of the cost of borrowing and appropriate evaluations for German SMEs, by demonstrating lower risks, achieving lower interest rates and providing better access to loans and equity as a result. At an investment or sale event, having an IC Statement can make for a much easier due diligence process and lead to fairer evaluation.
SMEs, particularly micro SMEs, because they are time and resource poor, and despite the efforts of programme suppliers, find the offered programmes in general to be less flexible and not as 'end user' friendly as they need or wish.
Geographical and sector spread of SMEs interviewed
The map shows the geographical and sector spread of the SMEs interviewed, with the number of employees. Whilst efforts were made to survey SMEs from as wide a geographical spread as possible, this was limited within the confines of the study.
For each SME, background information was obtained through a series of questions including the length of time of operation of the SME, the USPs of the SME, the keys to the success of the SME, the most important factor for competitive edge, the products/services of the SME, their life cycle, technology level and range, and the channels to market of the SME.
Do you consider your company to have a culture of innovation?
"We wouldn't be here without innovation. We innovate in our
products, processes, packaging and machinery."
"We really understand innovation – it's what we do; we
innovate and guarantee excellence."
"InterTrade Ireland's Challenge Programme is transformational,we didn't realise we needed this sort of training and support, but it has been excellent and provided a good method for getting new products to market."
How important is your Human Capital to your company's success?
"Our most significant human capital is the collective experience of all the employees. Our products and patents are led by these people."
"If we lost our HC it would take years to build up again. The tacit knowledge of the entire team – their product and industry knowledge, is vital for the success of the company."
"Our employees are ambassadors for the company, they are passionate about the technology."
How important are Intellectual Assets to your company's success?
"We could reproduce our Intellectual Assets if they were lost, as long as we retained our Human Capital, however, it's our intellectual assets – our reputation and our brand that give us our competitive edge."
"Our most important intellectual asset is our reputation, we do whatever it takes for our customers. We go the extra mile every time."
"One person could do a lot of damage to the company by stealing our intellectual assets."
Intellectual Capital Road Map
A roadmap, as below, was developed from the results of the SME and KOL surveys, feedback from the MATRIX IA Panel and the analysis of the best practice models.
Recommendations are proposed, for SMEs, NI government, public sector organisations and publically-funded knowledge providers, which take into account the above matters. The recommendations have been developed from the responses received in the SME and KOL surveys and the analysis of the responses, together with evaluation of the best practice models and input from the MATRIX IC Panel.
Raise awareness at Board and senior management level of the importance of intellectual capital to a company's profitability and sustainable growth. IC, its capture, management and exploitation, to be an agenda item at Board and senior management meetings.
An increased understanding, at a senior level, of the value of IC to an SME's business enables a top-down push for employing IC tools to maximise the use of and value-extraction from the IC.
Action
Introduce and promote SME IC Statements tailored for the NI market and encourage their use as a tangible item to complement SMEs' balance sheets
Impetus for these actions needs to be driven by the SMEs but support for the necessary information and advice for the development of IC statements will need to come from the government and public sector organisations with support from other private sector bodies who are engaged with SMEs.
Raise the level of training of SMEs in the whole area of intellectual capital and enhance the tools currently available to allow SMEs to fully capture, manage and exploit their intellectual capital.
Action
Encourage SMEs to carry out IC audits
Action
Continue to develop and promote IC tools appropriate for SMEs, especially micro SMEs
Action
A flexible approach to the delivery of future IC support
Action
Expansion of the NIBUSINESSINFO website to cover new procedures and approaches to IC
Action
Promote the need for SMEs to have internal IC procedures as part and parcel of their every day working lives. 
NI government and public sector organisations and in particular Invest NI will have the primary responsibility for these actions, with support from SMEs and other private sector bodies who are engaged with SMEs.
Create a framework specifically aimed at allowing SMEs to work effectively in collaboration
.
Although collaboration can raise difficulties, it can also be of significant benefit to SMEs providing the means to acquire knowledge, skills etc. to grow their business and to import new ideas from other industries. Three areas need to be addressed in the development of a collaboration framework.
Action
Coordinate and promote guidelines for SME collaboration
Action
Develop and encourage the take up of collaboration agreements
Action
Support development and improvement of SMEs collaboration skills
These actions are the responsibility of all stakeholders, including NI government, public sector organisations, publically-funded research and knowledge providers and SMEs.
CIP Partnership
Dr. Keating is Managing Partner of CIP Partnership. Bryan co-founded CEM Computers Ltd, and CEM Systems Ltd., a leader in access control system for airports worldwide and over the last 30 years, he has been a board member and an investor in a dozen private high-tech companies based in Northern IreIand.
NI Chamber of Commerce
Ann McCregor is Chief Executive of the NI Chamber of Commerce. Ann has been to the forefront of driving initiatives on behalf of members and has been instrumental in influencing government policy in the interests of business. Her commitment to developing the Northern Ireland economy was acknowledged in 2012 when she was awarded an MBE.
Seagate
Brian Durnin is Principal Engineer in Business Innovation, Learning & Development at Seagate Technology (Ireland). He is a Sentinus STEM ambassador.
QUB
Paul Donachy heads the QUB Research & Innovation Commercial Development team. With a background in computer science, he brings to this role experience in innovation, technology development and venture creation, having started a local company involved in software network management and seen it grow from zero to $20m revenue with 120 employees worldwide.
UU
Jennifer Cook is Technology Commercialisation Executive at Ulster University.
Colleges NI
Alan Blair is the STEM & Economic Adviser to CollegesNI and, from 2007 to 2009, managed the NI Review of Science, Technology, Engineering and Mathematics (STEM) on behalf of the Department for Employment and Learning and Department of Education.
Anglezarke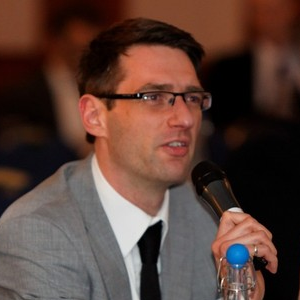 Robert Grundy is the founder of Anglezarke Life Sciences Ltd, a consultancy specialising in strategy, innovation, business development and commercialisation in the life sciences sector. He was previously Director of Commercial Development and Licensing at Almac Discovery.
AFBI
Joel Ferguson is Head of Corporate Services at the Agri-Food and Biosciences Institute (AFBI), a leading provider of scientific research and services to government, non-governmental  and commercial organisations. AFBI conducts a wide range of valuable projects for both the public and private sectors.
HSC
David Brownlee is the Innovation Advisor for Health and Social Care (HSC) where he heads up the HSC Innovations regional service. After a period of Medical Research Council funded post-doctoral research, he then moved into technology transfer at the University of Southampton.
Rory Campbell is a Director at Forde Campbell. Rory is a member of the Society for Computers and Law, and is co-author of the Intellectual Property Rights chapter of Local Government Contracts and Procurement (2nd edition, Tottel 2007).
Lynsey Mallon is a partner in the Corporate and Commercial Group in the Arthur Cox Belfast Office, Northern Ireland. Lynsey has extensive experience of advising on both domestic and cross border mergers and acquisitions as well as MBOs and MBIs, joint ventures, private equity, and general commercial contract work.
Schrader
Nicola Young was Corporate Risk Manager at Schrader Electronics Ltd., part of the engineering company, Tomkins PLC and a leading manufacturer of Automotive and Industrial Electronics.