All MATRIX reports completed to date have highlighted the issue of STEM skills shortages. Futhermore, a significant gender imbalance across the STEM skills pipeline has been identified as a cross cutting element of these shortages. The 2016 AMME and Digital ICT reports have both documented a continued, poor representation of women, an issue which merits further examination.
If we can encourage women into STEM and subsequently remain in this skills pipeline, we could go a long way to solving the skills shortages.
Professor Kathy Gormley-Heenan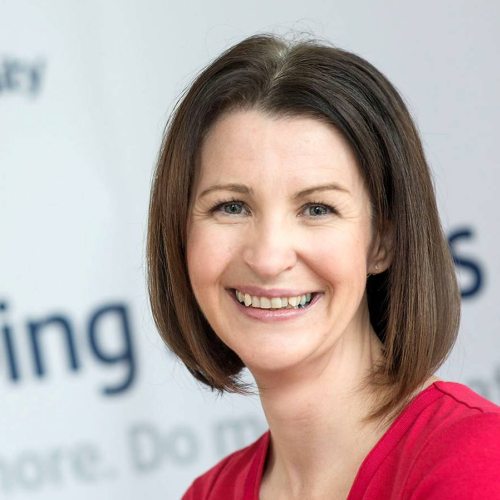 Professor Cathy Gormley-Heenan is Pro-Vice-Chancellor for Research and Impact at Ulster University. Previously, she was the Director of the Institute for Research in Social Sciences (IRISS) and a Professor of Politics in the School of Criminology, Politics & Social Policy at Ulster.
She holds a first class honours degree in politics from Queens University, Belfast (1994) and an MPhil in Modern Middle East Studies from Oxford University (1996) before becoming a UK Kennedy Scholar in the J.F.K. School of Government and Public Policy at Harvard University, USA (1996-1997).  She received her PhD in History and International Affairs from the University of Ulster in 2005.
Her primary research interests and expertise lie in the areas of public policy, governance, political elites, peace processes, and the politics of divided societies. Recently published books include:  Birrell, Derek and Gormley-Heenan, Cathy (2015) Multi-Level Governance and Northern Ireland. Palgrave Macmillan. Basingstoke. 264 pp.
Look to STEM industry sectors in terms of gender

Identify key sectors

Explore the 'Leaky STEM Pipeline' in terms of gender and environment.

Map current and planned interventions and support programmes including careers advice

Examine salary & leadership opportunities

Look at available Government support
What is the "leaky STEM pipeline"?
MATRIX NI
Over 250 primary and post-primary pupils from the Magherafelt area have taken part in a global educational initiative which provides an introduction to computer science. Hour of Code, part of Computer Science Education Week, saw [...]
MATRIX NI
Dr. Rob Grundy was recently appointed as MATRIX Interim Chair, following the retirement of Dr. Rob Hardeman. Dr Grundy is the founder of Anglezarke Life Sciences. He was previously CEO of CIGA Healthcare Ltd and [...]
MATRIX NI
Catalyst Inc announces today that entrepreneur and current Director of Connect, Steve Orr, has been appointed as CEO of Catalyst Inc, replacing our Deputy Chair Dr Norman Apsley OBE, who has held the position for [...]
Below is a selection of the reports used to research this project. If you would like to see all STEM related reports, please visit the library.
Data science, artificial intelligence and the futures of work
MATRIX NI
2018-12-12T11:51:27+00:00