The Year of Engineering 2018
The Year of Engineering is a government campaign which celebrates the world and wonder of engineering. From spaceships to ice skates, the bubbles in chocolate bars to lifesaving cancer treatment, engineering touches every part of our lives.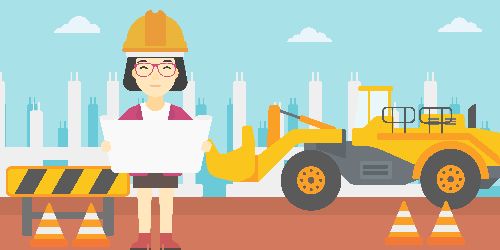 Working in engineering is exciting, rewarding and creative.
We need the next generation of innovators and problem solvers to join the industry and help shape the future of the world we live in.
Over the course of 2018 you'll be able to take a closer look at engineering and the variety of opportunities on offer.
Get to know one of the UK's most innovative industries with open days, talks and activities happening across the country.
If you want to know more about engineering, or see what's happening near you, visit yearofengineering.gov.uk or search #YoE on Twitter.
What is the Year of Engineering?
Watch this short video to see the opportunities in engineering and how you can participate in the year long programme of events. A career in engineering is exciting, rewarding and creative. Yet there is a big shortage of young people that think it could be a job for them. Over the course of 2018, we want to shake-up people's ideas about engineering, inspiring the next generation of innovators, inventors and problem solvers by showing them what engineers actually do.
What's happening?
MATRIX NI
This year's IOP Technical Careers Fair will take place on Friday 9th November 2018 from 10am to 2pm in The Student Zone, North West Regional College, Strand Road, Derry/Londonderry. Registration will open in September on the IOP Conferences website. Last year's fair was  widely welcomed for its clear advice to [...]
MATRIX NI
Armagh Planetarium took part in Engineering Open House Day on Friday 3rd August with their very own Rocket Launch Challenge. The Planetarium hosted families and school groups for a one day special workshop demonstrating Isaac Newton's Third Law of Motion - 'For every action there is an equal and opposite [...]
MATRIX NI
The Ulster Society of Student Engineers (USSE) was recently named the winner of the 'Best New Society Award' at the 2018 National Societies Awards ceremony, held in Cardiff. Looking at their groaning trophy cabinet it's clear to see they have been busy! Dr Patrick Porter shows off the awards from [...]
Careers in STEM
We commissioned a number of videos from Smart Video to illustrate the variety and excitement that a career in Engineering has to offer. By choosing to study STEM subjects you can open up a world of opportunity.
Featured Video – Lyn Weir
Lyn is a Digital Content Editor for Chain Reaction. She studied Product Design and her job involves creating highly shareable content for social media channels. She says "A STEM career lets you broaden your horizons, see new things and challenge yourself and the world around you!"
Emeryn Erwin
Emeryn Erwin is a food technologist at Moy Park. "There are so many opportunities in the food industry, and it's so rewarding and exciting to see products that you have personally contributed to on a supermarket shelf!"
Kelly Moore
Kelly Moore is a software Engineer at Kainos & won BCS Young IT Professional of the Year in 2018. She always enjoyed playing computer games when she was young, but she found she quickly became more interested in how the games work!
Caitlin McCann
Caitlin works as a production planner in Creagh Concrete. "The best part of my job is seeing everything come together – producing top quality products and ensuring our customers are delighted with the result."
Dr. Laura Finney
Find out how a childhood love of playing with LEGO inspired Dr Laura Finney to choose a career in engineering. She's currently Head of Clinical Engineering at James Leckey Design, where she acts as a vital link between the Design & Engineering Teams.
Laura McElhinney
Laura is a manufacturing intern at Seagate Technology. She wanted to get into engineering as her father was an engineer and she loved watching him solve problems and invent things. "My advice to girls considering a career in STEM? Just go for it!"
Sarah Gilliland
Sarah is a civil engineer who works as a senior planner for Creagh Concrete. "Now more than ever, technology and science are driving the whole world around us – why wouldn't you want to be part of it? Just go for it – it's the best thing I ever did!"